Shopping for rugs is a great way to add a vibrant new look to any room or office. When you're shopping for rugs of any size and color in Albany, GA, you can turn to the Big Oak Tree Rug Gallery
rug store
. We have a large inventory of over 1,000 rugs, allowing you to find the decorative, functional, and properly sized rugs for your home or business.Whether you're interested in a runner for the hallway or a large rug that will fill a living room or formal dining room, we are confident that we'll have just the right option for you.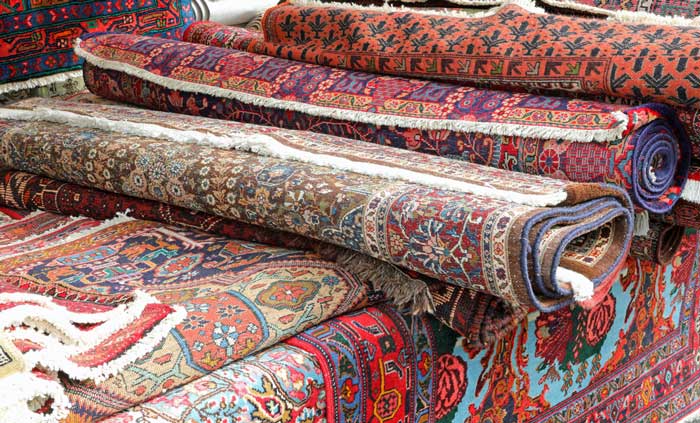 Area Rugs
Area rugs should always be carefully chosen based on the material, the colors, and even the overall designs. Not all rugs are easy to wash – and if there's a lot of foot traffic moving across the rug, you want to make sure it is durable enough to handle it.
You may be looking to revitalize a room by adding a rug on top of tile or hardwood. Then again, you may be looking to replace an old and tired rug with a new one that has a similar design. With our Persian, Oriental, and Turkish rugs, we've got you covered no matter what you need.
While we know that you can shop at home improvement stores and furniture markets for rugs, we have a vast array of options – and we can provide in-home consultations to help you find a complementary design to the existing décor that you have within your space.
We have rugs of every shape and size, ensuring that you fill a room – without the rug overtaking the entire space.
Persian Rugs
If you are looking at replacing an older rug or you want an old-timey feel, antique rugs are what you'll want to look for. These can be Persian, Turkish, or Oriental. The designs could be 80 years old or even older. It can add a vintage look to your home or office, which is why they're so popular.
If you worry about a particular design trend fading over time, leaving you with the need to make major changes to a room, antique rugs become the better investment. These classic designs will never fall out of favor, which ensures your money is well-spent.
We pride ourselves on having a large selection of antique rugs – many with neutral colors that can tie well into any décor that you may have in a room.
With so many sizes to choose from, we're sure that there's one for your space. And our in-room consultations can be sure of it as our professionals will even measure the room to make recommendations.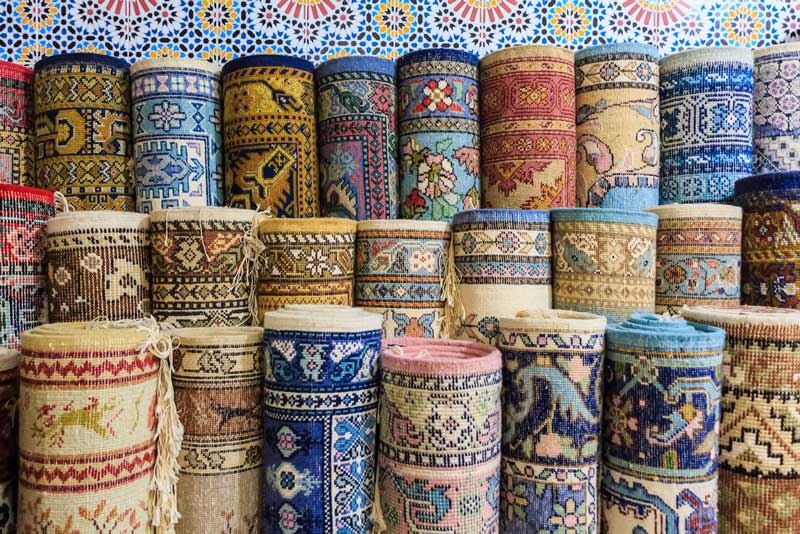 Turkish Rugs
Turkish rugs have been made for thousands of years, so there's definitely an art to every rug that is produced. All of these rugs have been made somewhere in Turkey – formerly the Ottoman Empire.
The knots on a Turkish rug are double-looped and symmetrical, providing a balanced and durable design. Particularly when you have a lot of foot traffic going over the rug, the double loop can work to your benefit.
Every rug tells a story. You'll find that many will have a central medallion in the center or that medallion repeats itself.
Vibrant colors are used thanks to the vegetable dyes that go into the yarn. The colors are layered, creating a serene look. The more you look at a rug, the more designs you'll notice. It's part of the art and why Turkish rugs are so highly sought after.
Oriental Rugs
Oriental rugs encompass all rugs that are manufactured in Asia. This includes Russia, India, China, and more. You'll find that it's easy to spot Oriental rugs based on their material as well as their central designs.
Most Oriental rugs are made of wool, so they're heavy and durable. Some will also have silk and synthetic blends of yarn woven into them for a softer feel.
Many of the Oriental designs will feature floral patterns, either as a repeating design, as a border, or even as a background. The designs may also include landscapes, animals, and geometric shapes.
Contrasting colors are commonly found, creating a three-dimensional effect. These rugs have a significant amount of attention to detail, so they'll add a luxurious appearance to any room where they are placed.
You'll find that the cost of Oriental rugs has come down significantly over the years. Much of this is because they've switched from hand-weaving to a more manufactured approach. The single-loop is still used, however, which adds to the overall feel and aesthetic.
Need Rugs?
Are you ready to find the perfect rug for your home or office? At Big Oak Tree Rug Gallery, we'll make sure you have plenty of options to explore. We will help you to find both flair and function within our inventory.
Your space in Albany will look brand new – and if you need help, our consultations can help you every step of the way.
Let us show you how enjoyable an experience it can be to shop for rugs in Albany, GA. Simply contact us today to get the process started. Don't forget to take advantage of our free delivery service, too!