Choosing rugs for your home or business can be a difficult task. You want something that will go with the décor, fill the room, and be durable enough to handle any and all foot traffic that passes through. When you're in Destin, FL, you can look to Big Oak Tree Rug Gallery. We have over 1,000 rugs in stock, ensuring that we have the colors, size, and style that you're looking for.
Area Rugs
Area rugs can be used in a number of different ways. It can guide people from one room to another, add a splash of color in a particular space, and serve as a floor covering to add a new and revitalized look.
Choosing an area rug to fill a space can be considerably more affordable than changing out the flooring. It's an instant way to transform the space – and there are rugs of every style to suit your individual preferences.
At Big Oak Tree Rug Gallery, we have professionals who can consult with you on the design that will look best in your space. Plus, we'll even provide an in-room consultation to ensure you choose the right size. It's how we vary from what you'd find in home furnishing stores.
You'll find that we have countless options for Persian, Turkish, and Oriental rugs – and many contemporary options, too.
Whether you want a runner or a rug that will fill a large living room, we have you covered.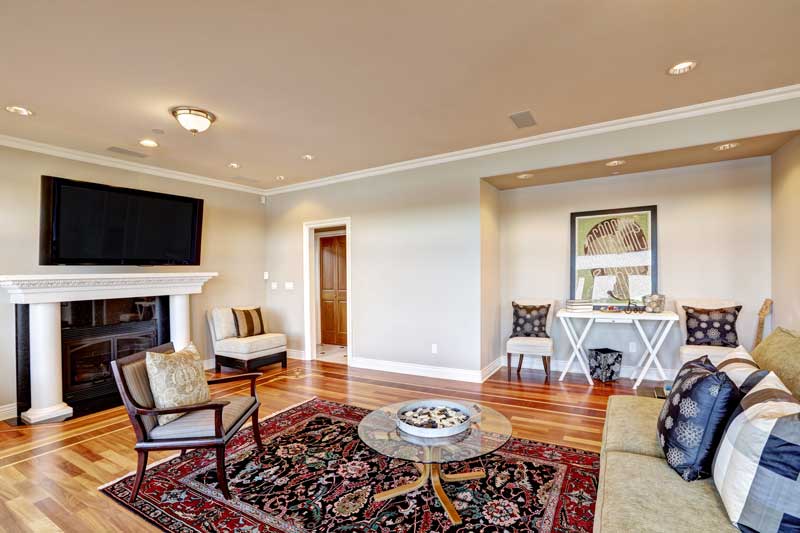 Persian Rugs
Persian rugs are those that have been created in what used to be Persia – now, modern-day Iran. While Iran is technically part of Asia, they differ from traditional Oriental rugs because of the looping style as well as the yarns that are used.
Persian rugs are often identified by the city in which they were made – Nain, Hamadan, Kerman, and more. You'll find rugs in every size and color, ensuring that there's an option that fits the décor within your home or business.
Our Persian rugs have been carefully chosen to ensure they're not only stunning but also durable. The techniques that are used to make the rugs follow a long tradition that dates back hundreds of years.
Some of the most common patterns include central medallions as well as repeating patterns. Some of the most intricate designs on rugs hail from Iran. It allows you to have a piece of art gracing your floors.
The high knot count of a Persian rug allows them to withstand a lot of foot traffic. Plus, we'll make sure you understand the various ways to clean your rug so that it looks good year after year.
Antique Rugs
Antique rugs are those that have timeless designs that date back 100 years or more. If you're worried about a design trend expiring shortly after investing in a rug, you'll want to explore our antique rugs. Many of the colors are neutral, allowing them to be used in any number of rooms or offices.
Our antique rugs come in a variety of sizes so that they can fill a room or be a focal point in front of a couch or desk. We'll show you the options within our catalog – and the classic designs will be something that you can love for years to come.
If you grew up with area rugs in your home, you'll want to shop our antique rugs because they'll be just like what you had. You can forget about modern designs that are vibrant with loud, geometric designs.
If you want classic, we have you covered – and we'll show you the Persian and Turkish designs that you can choose from.
Turkish Rugs
Turkish rugs are those that have been made in Turkey, formerly the Ottoman Empire. These rugs differ from Persian and Oriental rugs because they have a double-looped knot instead of a single one. They tend to be a bit plusher, which is ideal if you plan on walking across them with bare feet.
One thing you'll notice about Turkish rugs is that a wide array of colors is used. The weaves will include multiple layers of color. Rather than being overwhelming, they actually provide a serene, balanced look in any room.
Vegetable dyes are used to get the rich colors, which can help the colors last year after year.
Many of the designs found within Turkish rugs include geometric designs, floral landscapes, and even ones that tell a particular story. It can help to add a talking point in any room.
We have an array of Turkish rugs for you to choose from in Destin, ensuring that you find one that fits the room that it will be going into.
Oriental Rugs
Oriental rugs come from all over Asia, including China, Russia, and India. You'll want to explore the originating country to see just what kind of designs you can expect. Most of the rugs will have some kind of floral pattern, though you'll also find geometric shapes, landscapes, and even animals.
Most of the Oriental rugs are similar to Persian rugs in that they use a single-loop design. Silks and synthetic fibers are often weaved into the rugs, creating a soft texture. Wool is also used, ensuring that they are weighted down so that they won't slide around on the subfloor.
You'll find that these rugs used to be hand-woven on looms, though they have been switched over to a more manufactured option so that you can get the same look – but with a more affordable price tag.
In-Home Consultations
There are so many fabulous options to choose from in our shop. At Big Oak Tree Rug Gallery our rug and design experts will come to your home in St. Augustine and the surrounding area and provide you with options. Let them look at your space, take measurements, and appreciate your style.
Office Consultations
Our customers are always welcome to schedule office consultations as they work through the process of choosing the perfect rug. Our experienced staff knows this is not a casual home décor choice.
One-on-One Service
We don't sell our beautiful rugs on the Internet. Each one of them is a work of art that can only be appreciated in person. We pride ourselves on our customer-service focused approach. You will work with your consultant as you discover, explore, and appreciate our rugs.
Interior Designers
We love having our customers bring their own Interior Designers into the shop. Your designer can help give us a clear picture of what you are looking for and what kind of rug will make the space complete. Come visit us with your paint chips, fabric swatches and pages pulled from magazines.
Low-Cost Shipping
We want you to have the best rug your money will buy but we don't want you to spend a fortune having it shipped to your home. Your excellent customer service experience will include the lowest shipping costs available from a careful carrier.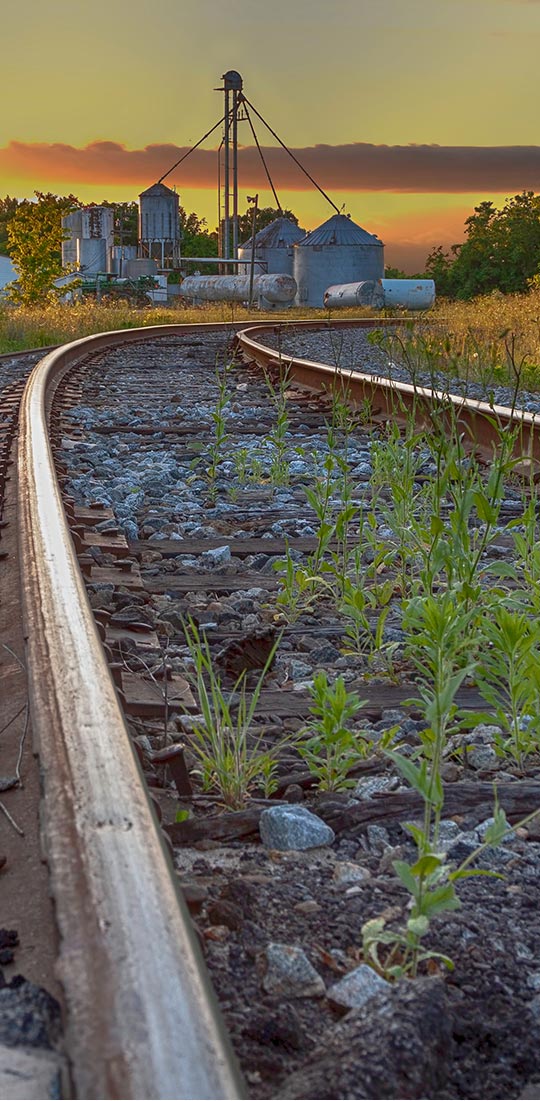 Points of Interest & Activities in Destin, FL
At Big Oak Tree Rug Gallery, we have loved every minute of our time serving the great people of Dothan, AL. During our time here, we have fallen in love with the local area. Some of our favorite points of interest and activities include:
Escape Dothan
One of our favorite locations in Dothan, AL is called Escape Dothan. This is a great place to have a party with family members and friends. Why not test those mental skills with an escape room in the local area?
Folklore Brewing and Meadery
Those who live in the area of Dothan know that the city is known for its brewery scene. One of our favorites is called Folklore Brewing and Meadery. This is a great chance for friends and family members to get together, hang out, and enjoy some local brews!
Landmark Park
There is nothing like the scenery in and around Dothan, AL and one of our favorite locations is Landmark Park. With gorgeous skies, meticulous paths and greenways, and plenty of opportunities to get some exercise, it is easy to see why everyone loves this park.
Dothan Area Botanical Gardens
For some truly amazing, manicured foliage and wildlife, check out the Dothan Area Botanical Gardens. This is a gorgeous place to learn about unique flowers and plants while also checking out some of the most beautiful landscapes in the local area.
Adventureland
For a fun time for the whole family, there is nothing like Adventureland in Dothan, AL! This is the perfect place for a day trip, parties, and more! With so many fun rides and activities, there is something for everyone at this fantastic amusement park!
Antique Attic
Antique Attic is so much more than just a local thrift shop. This is a place where people in Dothan, AL can take a trip back in time and take a look at some of the most meticulously designed, handcrafted pieces anywhere in the region. Check out Antique Attic for some other great decorative options!
Need Rugs?
Finding rugs in Destin, FL doesn't have to be a complicated task. At our rug store, we guarantee that you'll find the right rug for your space. Whether you are looking for something that is functional or with a little extra flair, we have the inventory that will meet your needs.
Contact us today to discover how we aim to create an enjoyable experience with in-home consultations and more. Plus, we offer free delivery so that you can begin decorating with your new rug right away.
Frequently Asked Questions About Rugs
Our team has more than 50 years of combined experience matching homeowners with hand-knotted rugs. One of them will be glad to visit your space and assist you.
Can You Come to Our Home to Help Us Find the Right Kind of Rug?
Yes! At Big Oak Tree Rug Gallery, we provide in-person, on-site consultations for both homes and offices. We can take a look at your setup and help you find the right kind of rug for your needs.
What Size Do Your Rugs Come In?
Our rugs start at 2 x 3 and go up to 12 x 18 with many sizes in between.
Do You Offer Shipping or Delivery?
We offer both shipping and delivery to make your rug purchase as convenient as possible.