Rugs can add a significant amount of beauty and function to any room. If you're looking to update or renovate a room or office in Seaside, FL, area rugs can be extremely beneficial. At Big Oak Tree Rug Gallery, we're proud to offer an impressive collection of over 1,000 designs. We're confident we'll have something that will complement your décor and fit within your budget.
Area Rugs
Rugs come in various sizes, allowing you to cover as much of the existing floor as you desire. You may want a small rug to provide an accent or a larger rug to encompass much of the room. There are even runners so that you can cover entire hallways.
Every rug is capable of telling a story. It can be decorative, colorful, and make an impact in a room. Exploring the Persian, Turkish, and Oriental rugs that we have will ensure that you make the right statement – and that's what we're here for. We'll make sure you know about the rugs so that you can choose one with confidence.
Rugs aren't just about the aesthetic that they offer. They're also about function. It's important to choose a rug based on what will be sitting on it and who will be walking across it.
If the rug is in a decorative space where no one will be walking around, you can choose a delicate option. However, if the rug will be constantly walked on by people and animals, it's critical that you choose a durable rug so that you won't have to worry about replacing it right away.
Our goal is to help you make a great investment in an area rug in Seaside, FL, so let us help you every step of the way.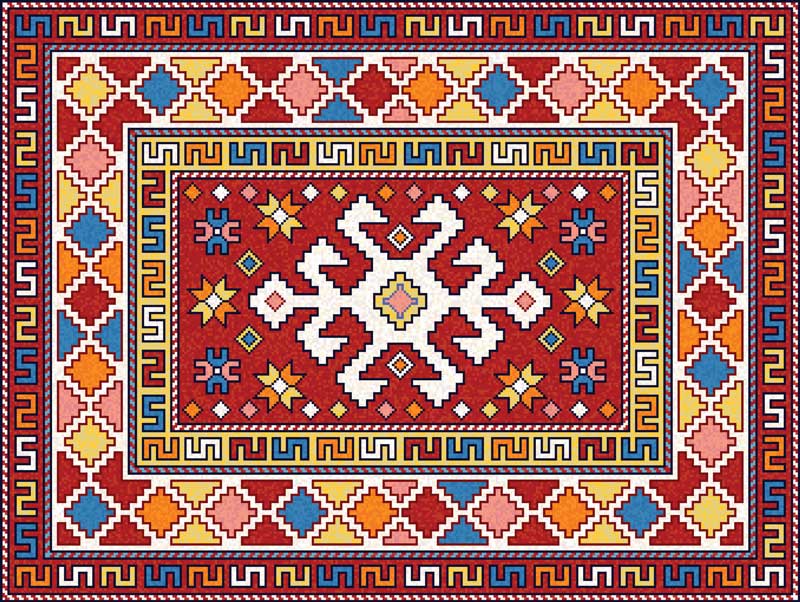 Persian Rugs
Persian rugs are highly sought after around the world. Much of this is because of the intricacy that goes into every rug. Throughout Persia, that is, present-day Iran, rugs have been hand-crafted for hundreds of years. A single-loop design is used and there's an asymmetrical beauty that is created from it all.
There's a high knot count, which adds to the quality as well as the durability. Particularly if you have a lot of foot traffic in an area where you'll be laying the rug, this is the kind of rug you'll want to have.
Persian rugs are relatively easy to clean and care for – and we'll provide you with all of the guidance you need.
The designs can vary dramatically, though many Persian rugs use medallions, either as a central pattern or one that repeats around the border. You'll find a lot of geometry used within the designs and a significant amount of color.
Persian rugs are typically named after the city or region of origin. Some of the most common rugs are from cities in Iran – Nain, Tabriz, Hamadan, and Kerman.
Antique Rugs
Antique rugs are classic – they have designs that date back 80 years or more. While the rugs themselves aren't this old, the overall designs and the looming techniques are.
You can find antique rugs for any room in the house – and they range in size from small squares to expansive rectangles. They can be Persian, Oriental, or Turkish.
Antique rugs are commonly sought after because they are timeless. They can be used to replace an older antique rug that is fraying or damaged. They can also be used so that you have a design that will never go out of style.
Most of the antique rugs have muted or neutral colors, so they incorporate well into almost any residential or commercial space. You won't have to worry about contrasting colors as you would with some of the louder, more contemporary rugs that are on the market.
Truly antique rugs can be difficult to find as many design studios and furniture stores are offering knock-offs. They appear antique, but they are made in the U.S. as opposed to Iran, China, Turkey, or elsewhere in the world – and they can be extremely fragile due to the poor manufacturing quality.
At Big Oak Tree Rug Gallery, we're here to help you find quality antique rugs.
Turkish Rugs
Turkish rugs have an outstanding reputation for quality – and they've been manufactured since the days of the Ottoman Empire. Turkish rugs are unique in comparison to Oriental and Persian rugs in that they use a double-loop knot. It allows for a symmetrical design that is extremely soft and plush.
The double-looped knot also allows for a careful layering of colors. As a result, every rug looks as though it's three-dimensional if you look at it closely enough.
You'll find geometric designs, florals, landscapes, and more in Turkish rugs – and they come in virtually every size that you can imagine.
Oriental Rugs
All Persian rugs are Oriental rugs based on geography – but Oriental rugs encompass rugs from all over Asia. This includes China, India, and Russia, to name some of the top rug-looming countries.
Many Oriental rugs have been made using wool, offering a heavy, hearty material. In some instances, silk and synthetic fibers are also woven in, adding a softness to the rug.
You'll find that the designs vary and include florals on almost every design, whether it is the focal point or a background design. Animals, landscapes, and more may also appear. Every rug will tell a story about where it was crafted – and the colors can be vibrant and contrasting, particularly with the use of vegetable dyes.
Need Rugs?
Are you ready to shop for area rugs in Seaside, FL? Whether you already know what kind of design you want or you need help choosing the right fit, we're here to help. At our rug store, we work with you every step of the way – and our in-home consultations can ensure you find the perfect design for the space.
When you're ready to shop our inventory of rugs, contact us and let us know how we can help you. We also have free delivery, making it that much easier for you to get rugs of every size for your home or office.