Decorating your home is easier than you might think. Whether you want to replace an existing rug, brighten your home with vibrant colors, or simply add a decorative touch to your flooring, it is possible with Big Oak Tree Rug Gallery. We provide you with an array of high-quality rugs throughout Panama City, FL.Knowing what to look for can ensure you find the right look for your home.
Area Rugs
An array of rugs is available at Big Oak Tree Rug Gallery. It's a chance to explore such options as Persian, Turkish, and Oriental rugs. It allows you to have something beautiful to complement your home.
Rugs can be placed on any surface – carpeting, hardwood, vinyl, and more. You can use it as a way to cover worn and tired areas as well as create a statement in any room.
Our rugs are known for being decorative and durable. It allows you to place them in any area, whether people are walking over them constantly or not. And we'll make sure that you know how to care for your new rug so that it always looks its best.
Whether you are searching for practical or decorative, we have you covered. We'll show you how the rugs differ in terms of overall style, size, and color. With the help of our experts, we'll make sure you find the carpet that will fit the standards you have for your home.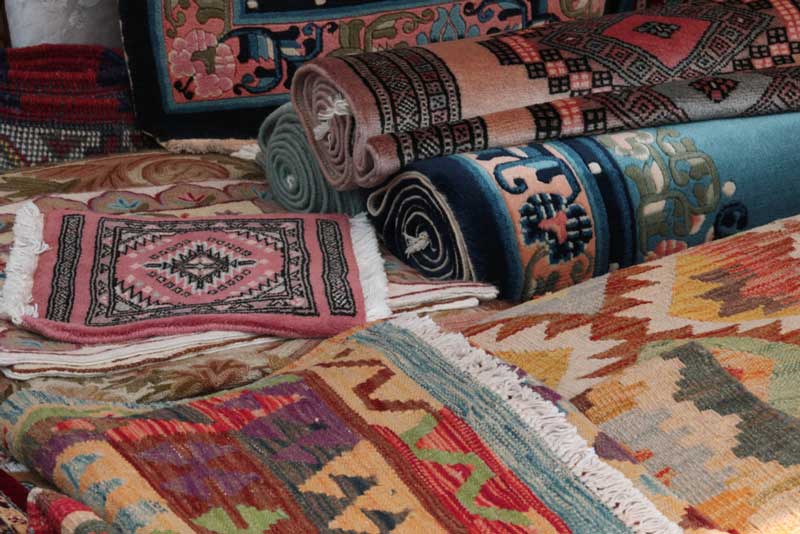 Persian Rugs
Persian rugs have a long history of being both symbolic and utilitarian. These rugs are most commonly made in Iran. The carpet-weaving techniques are a true art form, and you get a heavy textile that is capable of enduring even the heaviest of foot traffic.
Persian rugs are identified as such because of where they are made. Beyond that, you'll find tags that tell you where they are made, such as popular cities including Tabriz, Nain, and Hamadan.
You'll find an array of sizes so that you can place them in an entryway, family room, or anywhere else where you want a decorative touch of color. If you're not sure which size you'll need, we're happy to provide consultations where we'll measure the space and guide you every step of the way.
Antique Rugs
Antique rugs vary from the modern rugs that we have in our collection. The colors are more neutral – and some of the designs are unique in comparison to what is "trendy" today. These are the kinds of rugs that will stand the tests of time so that you don't have to worry about the rug's design no longer being popular in a few years.
The "antique" aspect of the rug is that they are 80+ years old. Rest assured – all of our antique rugs are new. However, the designs are old and come from all over the world – Serapi rugs with a traditional Persian design, Kazak rugs with tribal characteristics, and more.
Most of our antique rugs come in larger sizes, allowing them to make a statement in a large room, such as a living room or formal dining room.
Turkish Rugs
Turkish rugs, as you may guess, are from Turkey. These differ from Persian rugs primarily because of a double-loop knot as opposed to a single-loop knot.
The history dates all the way back to the former Ottoman Empire, where the region was famous for traditional weaving methods – many of which are still employed today.
A number of natural materials are used to create a Turkish rug, and they are known for their high durability. This allows you to make an investment with confidence knowing that it will last for a significant amount of time.
You'll find an array of designs and colors incorporated into the rugs – and we're proud to offer a brilliant selection of Turkish rugs for your home or business. The sizes vary with shapes that are rectangular, square, and even circular.
Oriental Rugs
Oriental rugs can be made anywhere in Asia, including China, Russia, and even India. While many of the rugs used to be hand-knotted, manufacturing processes have changed in order to produce rugs faster and more affordably. The look is still the same, however, which allows you to enjoy stunning Oriental rugs for your home or business.
You'll find that most Oriental rugs are made from wool as well as silk and bamboo. Most of the designs will incorporate flowers, geometric shapes, and even landscapes. It's common to see contrasting colors so that you get a three-dimensional effect.
We have a wide array of Oriental rugs for you to choose from in Panama City, with more than 1000 designs. Whether you're looking for a simple design or an elaborate one, we'll find you one from our collection that suits you.
Need Rugs?
Choosing rugs for your home or business can be a time-consuming and tedious task. You want a rug that not only embraces the design elements of the room but also withstands all of the foot traffic that passes into the room.
Dogs and children can pose problems with some rugs – and that might mean that you need a more rugged option that can be easily cleaned.
We have consultations that are available so that you can receive guidance in choosing the right rug for your home, office, or business. We'll take the time to go over our full collection, determine the best size for the space, and much more.
When you're in need of rugs in Panama City, FL, let our rug store be your go-to choice. Our infinite options will see to it that you find a beautiful rug to fill and decorate your space. Contact us today!
We'll work hard to ensure that you have an enjoyable experience from start to finish. We'll work with you to find rugs that are in stock and that complement your style. Don't forget to take advantage of our free delivery, too. You could have a brand-new rug in your home before the end of the week!