The rug you choose will make the room. The rug will infuse your space with color, pattern, and texture. It will be decorative and functional all at the same time. Look at your rug to be a sure show of your style in any space. At Big Oak Tree Rug Gallery, we carry more than 1000 rugs and we are happy to help you find the one that is perfect for your home.
Rugs in St Augustine, FL
Big Oak Tree Rug Gallery is your source for the finest handmade options in a variety of sizes, colors, and designs in St. Augustine, FL.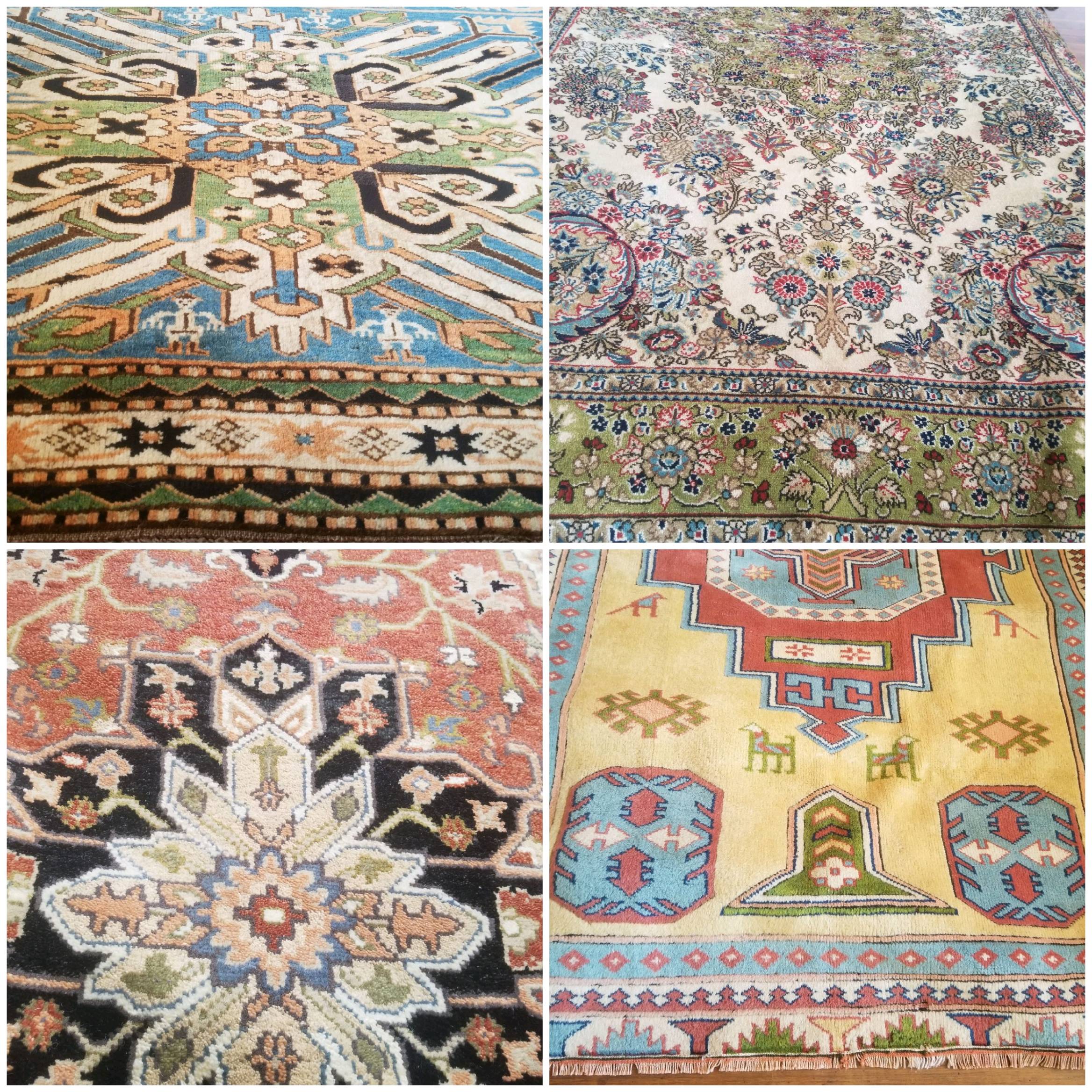 Persian Carpets
Persian carpets are works of art that come from Persia, which is modern-day Iraq. This was the birthplace of handmade carpets. These floor coverings are made by intricately tied individual knots and the design on top of the rug is mirrored on the bottom. The knots are made with a distinct single loop. Persian options come in a variety of patterns and colors that are as unique as the communities where they are made and the artisans that create them.
Oriental Carpets
Oriental options are hand-knotted creations that come from countries across Asia including China, Turkey, Tibet, India, and Egypt. Oriental carpets are generally woven on a loom and the intricate patterns are knotted by hand.
Turkish Carpets
Turkish carpets are made in countries other than Iraq. They are hand-tied as well. But the Turkish knot is a double-loop that is different from the single-loop used in Persian rugs. Turkish rugs are often made with the brightest colors and boldest designs.
Persian, Oriental, and Turkish options all come in an amazing variety of colors of patterns.
In-Home Consultations in St. Augustine
There are so many fabulous options to choose from in our shop. At Big Oak Tree Rug Gallery our rug and design experts will come to your home in St. Augustine and the surrounding area and provide you with options. Let them look at your space, take measurements, and appreciate your style.
Office Consultations
Our customers are always welcome to schedule office consultations as they work through the process of choosing the perfect rug. Our experienced staff knows this is not a casual home décor choice.
One-on-One Service
We don't sell our beautiful rugs on the Internet. Each one of them is a work of art that can only be appreciated in person. We pride ourselves on our customer-service focused approach. You will work with your consultant as you discover, explore, and appreciate our rugs.
Interior Designers
We love having our customers bring their own Interior Designers into the shop. Your designer can help give us a clear picture of what you are looking for and what kind of rug will make the space complete. Come visit us with your paint chips, fabric swatches and pages pulled from magazines.
Low-Cost Shipping
We want you to have the best rug your money will buy but we don't want you to spend a fortune having it shipped to your home. Your excellent customer service experience will include the lowest shipping costs available from a careful carrier.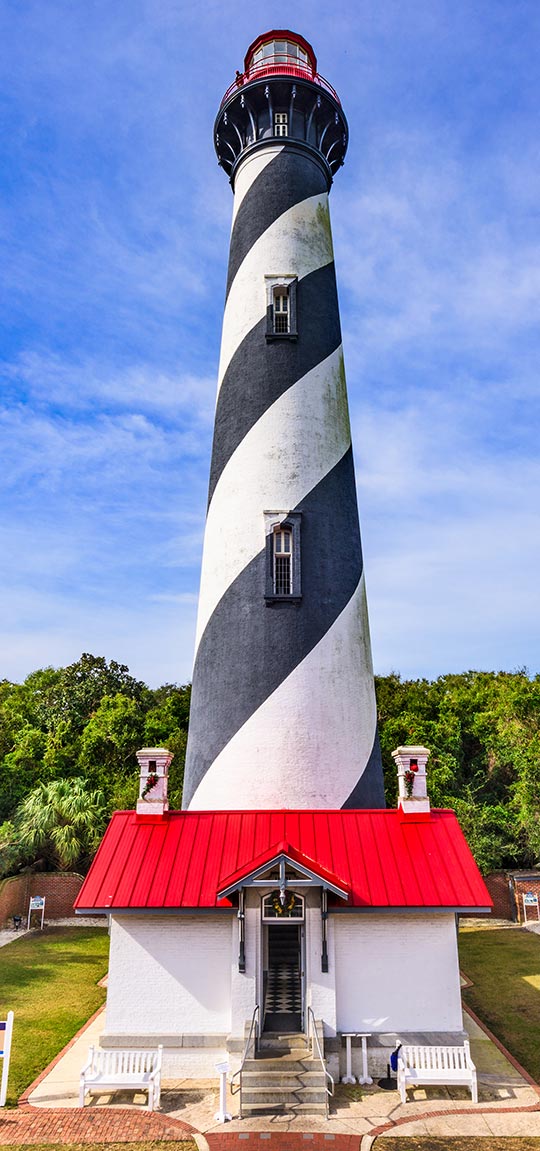 Points of Interest & Activities in St. Augustine, FL
Beautiful, historic St. Augustine offers opportunities to tour city streets, glide along the beautiful water, sample the best of the food scene, and even look for ghosts.
Red Boat Water Tours
Hop aboard The White Pelican from Red Boat Tours for spectacular views of beautiful St. Augustine. These tours glide through the Intracoastal Waterway with families and couples. Take a sunset cruise, a full moon cruise, or head out and look for dolphins.
St. Augustine Wild Reserve
Gain a better understanding of man's relationship with wild animals by visiting the St. Augustine Wild Reserve. For 35 years the reserve has cared for unwanted and abused exotic animals. No animals are turned away and the reserve has never been in the business of breeding big cats. The St. Augustine Wild Reserve offers educational programs to help visitors understand the residents that may include big cats as well as wolves, hyenas, and birds.
The Tasting Tours
Joining a Tasting Tour is like having inside access to the finest dining in St. Augustine. Your guides will take you on a 3-hour tour that includes tastings paired with wine samples from some of the best of the restaurant scene.
A Ghostly Encounter
Experience the things that go bump in the night during A Ghostly Encounter Ghost Tour in St. Augustine. Each tour lasts for 90 minutes and takes visitors through some of the most active, haunted spots in the city. Your guide will be an expert in all things paranormal.
St. Augustine Gold Tours
Sit back and relax and let your guide take you on a cart ride of St. Augustine. This tour takes you back to the founding of the city in 1565 and brings you more than 450 years into the future to the St. Augustine of today. This tour was developed by historians and glides by the smallest side streets as well as the largest examples of the architecture unique to the city.
St. Augustine ECO Tours
If you want to be on the water then St. Augustine ECO Tours has an adventure for you. ECO Tours offers boating experiences that include birding, exploring, and watching for dolphins. All boat tours are led by trained naturalists who are USCG certified boating captains. There are kayak and sailing options, too
Are You Looking for a High-Quality Oriental, Turkish, or Persian Carpet in St. Augustine, FL?
Look no further than Big Oak Tree Rug Gallery. We have 22 years of experience helping our customers find the perfect rugs for their homes. And with more than 1000 high-quality handmade carpets in stock, we can find one for you, too. Contact us today to learn more!
Frequently Asked Questions About Rugs in St. Augustine, FL
Our team has more than 50 years of combined experience matching homeowners with hand-knotted rugs. One of them will be glad to visit your space and assist you.
Can You Come to Our Home to Help Us Find the Right Kind of Rug?
Yes! At Big Oak Tree Rug Gallery, we provide in-person, on-site consultations for both homes and offices. We can take a look at your setup and help you find the right kind of rug for your needs.
What Size Do Your Rugs Come In?
Our rugs start at 2 x 3 and go up to 12 x 18 with many sizes in between.
Do You Offer Shipping or Delivery?
We offer both shipping and delivery to make your rug purchase as convenient as possible.